The history of Water For Chad
Established in 2019, Water4Chad has been at the forefront of combating water scarcity in Chad, Africa. Our journey began with a single well and has since expanded to numerous life-changing projects across the region. We focus on drilling wells, setting up water purification systems, and educating communities on water conservation. Our partnerships with local communities and international donors have been pivotal in reaching significant milestones, including installing our 100th well and impacting thousands of lives. As we move forward, Water4Chad remains committed to ensuring sustainable access to clean water for every community in Chad.
Why Water Access in Chad?
Chad faces a unique set of challenges in water accessibility. With fluctuating climate conditions and limited infrastructure, many communities suffer from a lack of adequate clean water sources. This not only affects health and sanitation but also hinders education and economic growth. Our goal is to tackle these challenges head-on, creating a future where water scarcity is no longer a barrier to development.
Our Approach
Water4Chad employs a multi-faceted approach to improve water access. This includes:
Innovative Water Solutions: Implementing cutting-edge technology for water extraction and purification
Community Engagement: Working closely with local communities to understand their specific needs and empower them through education and training.
Sustainability Focus: Ensuring that all our projects are environmentally sustainable and self-sufficient in the long term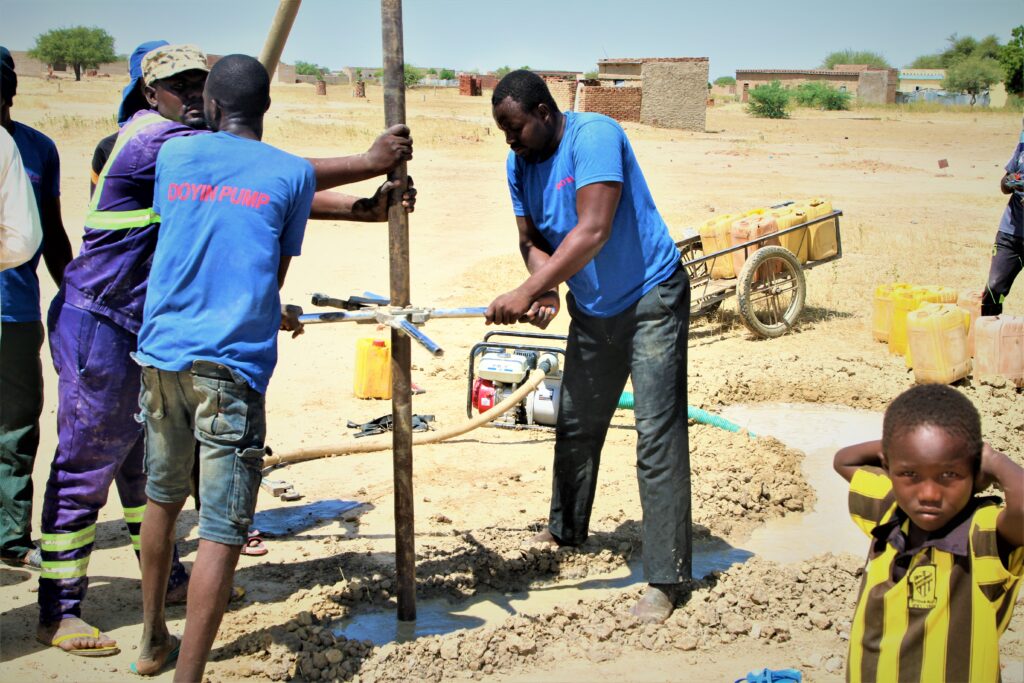 Our Impact
Since our inception, Water4Chad has had a significant impact on the lives of thousands in Chad. We have successfully drilled new wells, rehabilitated non-functional water points, and conducted numerous educational programs on water conservation and hygiene. Our efforts have not only provided essential access to clean water but also improved overall community health and facilitated economic development.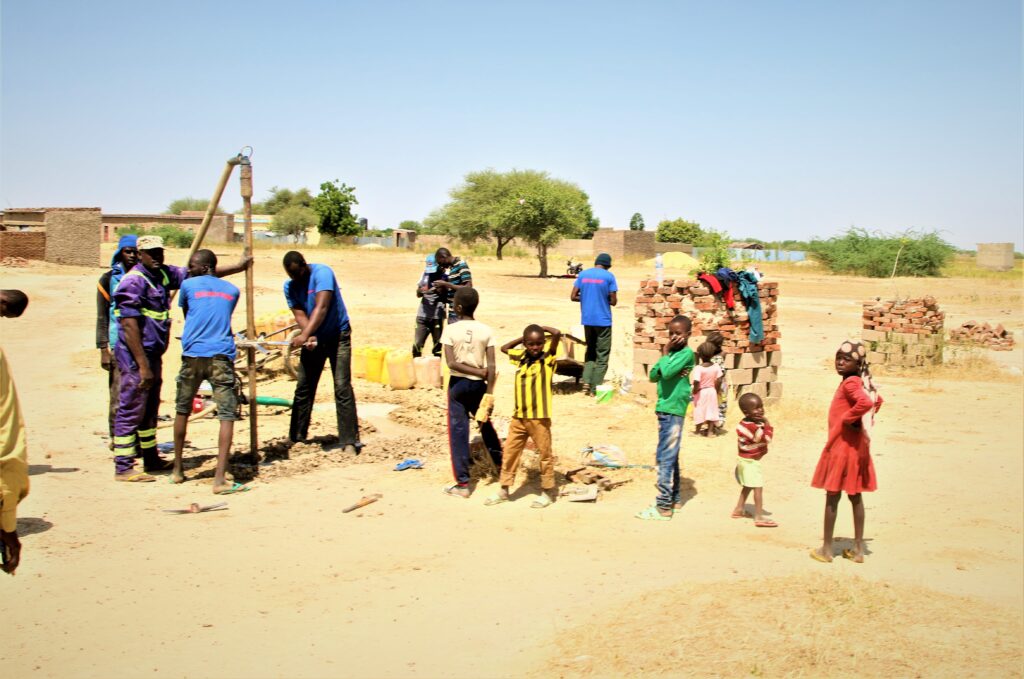 Join Our Mission
We invite you to join us in this vital cause. Whether through donations, volunteering, or spreading awareness, your support can make a real difference in the lives of many. Together, we can continue to break barriers and provide sustainable solutions for water access in Chad.
Our Mission and Goals
At Water4Chad, our mission is clear: to provide sustainable access to clean water for communities in Chad. We understand the critical role water plays in health, education, and economic development. Our initiatives focus on building and maintaining water infrastructure, promoting water conservation, and ensuring that every person in Chad can access safe, clean water.
Water For Chad's Impact Across
800,000
Gallons of Clean Water
35.000
Children & Adults Helped